Optimo page 2
Ch/Am Ch Mansevale Madeira My Dear (Connie)
Dam of Distinction
Connie was exported to the USA by Jan and was the foundation bitch of Claire Hoffman's successful Sunrise Kennel.
Shown below left, Connie winning best bitch at Westminster.
Handler Wood Wornall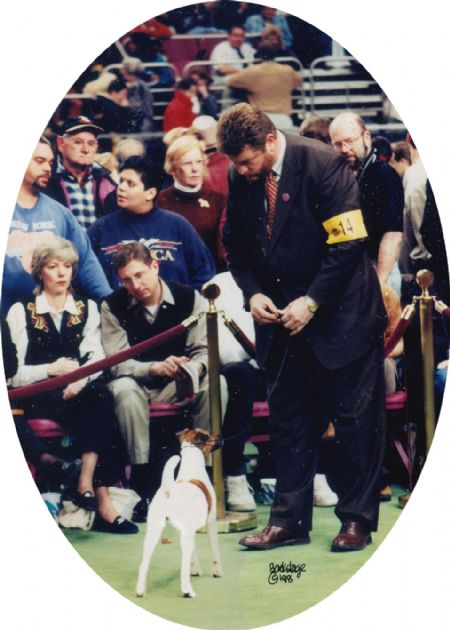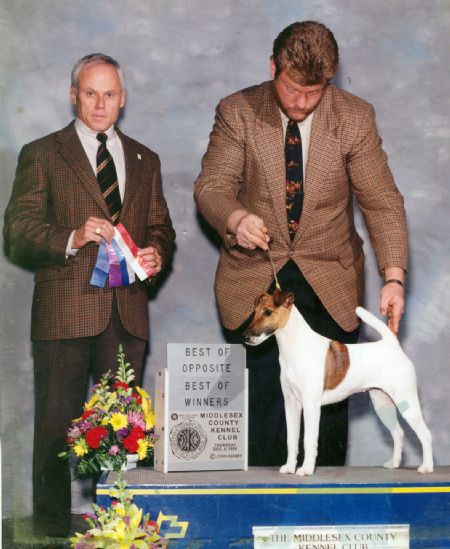 Euro Ch, HJCH & RJCH
Optimo Ozzie Spirit (Sprite)

Sprite is the litter sister of Optimo OSunrise Souvenir (Floyd) and is living with her owners Judit Papp and Andras Korozs in Hungary.
Best of Breed Interra Show, Hungary, May 2005.
Judge Mr H. O'Donoghue (Ireland).
Best Bitch European Dog Show, Tulln, Austria, June 2005.
Judge Mrs M. Huber (Austria).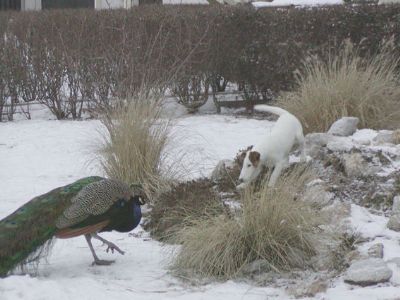 Sire: Ch Optimo Our Sunrise Dream (AI). Dam Optimo One Night Stand


Ch Optimo O Sunrise Souvenir (Floyd)
Floyd had challenges under noted breed specialists and was a consistent winner of in-group and in-show awards.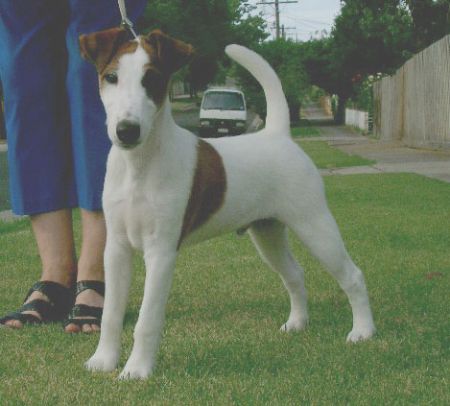 Sire Optimo Our Sunrise Dream (AI) Dam Aust. Ch Optimo One Night Stand
Aust Ch OPTIMO ONE NIGHT STAND (Dolly)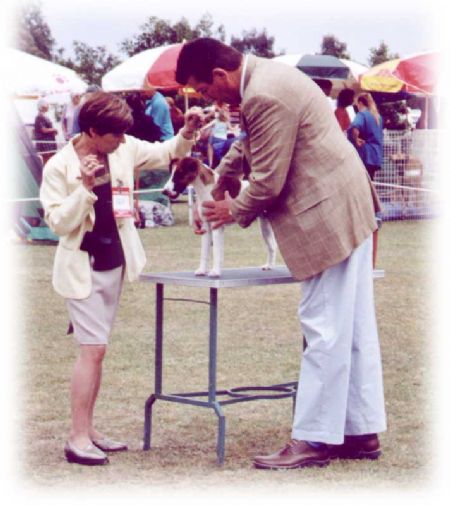 Sire: Ch Optimo Omen. Dam Optimo Once Ina While

Best bitch under Breed Specialist Judge Mike Buckley (USA)
at Sovereign City Kennel Club, Ballarat, Victoria - November 2002
Aust Ch OPTIMO ONLY A GAME (Ginger)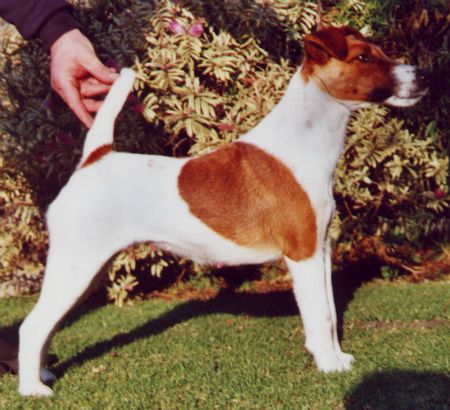 Sire: Ch Optimo Omen. Dam Optimo Once Ina While
Dam of Multi BISS Ch Optimo Ona Jetstream and Aust/Int./Fin/Lat Ch Optimo Ona Sunrise High
Ginger gained her title with the bitch CC under Billie Neale (USA), her sire
Ch. Optimo Omen went Runner up BOB and Res. CC dog,
with her half brother BOB.
Ginger came out of retirement to be Reserve CC winner
from Veteran class at the FTCV Championship Show, September 2006
Judge Luc Detry (Belfox - Belgium)
Aust/Am/Can Ch
OPTIMO ORACLE (Tom)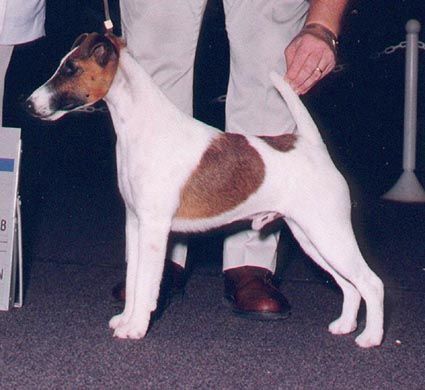 Sire: Ch Sufredon Prophet (Imp. UK) Dam Bothwell Foxtrot (Imp. UK)
Tom was campaigned by Claire Hoffman and Linda Reece (USA).
Bred by Jan Braithwaite-Campbell
TOM WAS THE NUMBER 1 SMOOTH IN CANADA
FOR 1999 AND 2000.
Tom had 35 Best in Groups and several Best in Show awards during his show career.